Newsroom
Conclusion of the Training Course on CLTS Using Smart Phones for Data Collection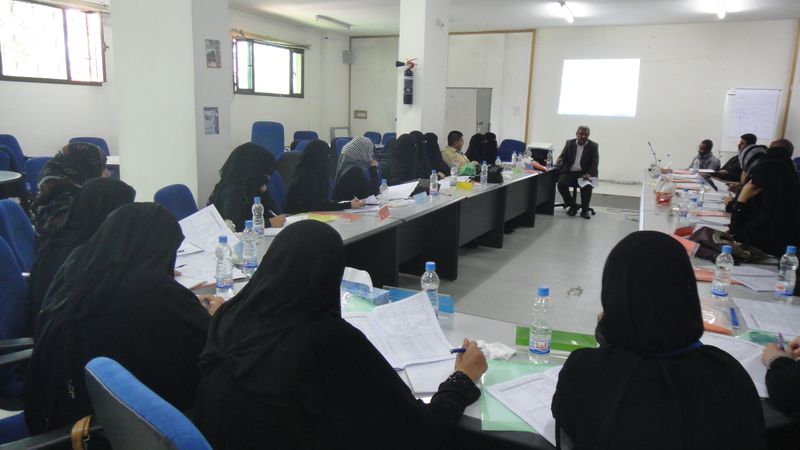 A training course was conducted in Sana'a during the period 13-14 2013 on Community Led Total Sanitation program (CLTS) and the usage of smart mobile phones for data collection.
Organized by the Monitoring and Evaluation (M&E) Unit of the Social Fund for Development (SFD). The training aimed to equip 24 male and female researchers with modern data collection skills that can help foster the data collection process and make it more precise and credible, as the new technique is based in geographical positioning to determine the location of the data collected.

The CLTS program aims to enhance the families' knowledge about sanitation and the factors that prevented the application of sanitation methodologies.
The study aims to collect detailed information about sanitation and water projects implemented by SFD.

3000 households and 150 communities will be visited and 3000 forms will be collected by the researchers via mobile phones and send them directly and up to date for analysis.
It is important to mention that SFD is looking forward to keeping track of modern technologies and ways of using them in data collection and is willing to adapt such technologies in future data collection projects and studies, in addition to M&E related activities.