Newsroom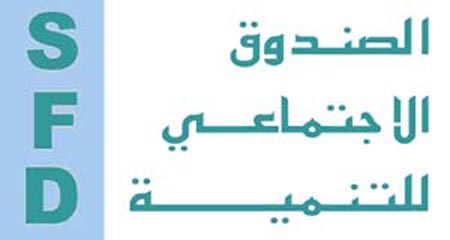 The Board of Directors of the Social Fund for Development is calling the highly qualified persons to compete to fill the post of the Managing Director of the SFD.
This adv. Will be published in the below newspapers and days:
Al-Thawrah, Al-gomhoriah, Yemen Observer on the following days: Saturday, Monday and Wednesday.
14 October and Yemen Times on the following days: Sunday, Tuesday, Thursday
Vacancy Announcement for the Post of Managing Director of the Social Fund for Development
Introduction
The Social Fund for Development (SFD) was established in Yemen by law No. 10/1997, as one of the social safety network components, to alleviate the side effects resulting from the economic reform programs.
The SFD's objectives are to improve the access of the poor communities to the basic social and economic services and to create a model of an effective and efficient organization providing services, supporting local authorities, enabling target communities to participate in local development, promoting income generating activities and creating permanent and temporary work opportunities.
The Social Fund for Development is working under a Board of Directors headed by the Prime Minister , and comprising members from government , NGOs , Private , and Financial sectors.
The SFD is fully autonomous in accordance with its establishment Law and its Manual of Operations. The Managing Director leads the SFD's executive body in the Main Office and the SFD's nine branches, which cover all the governorates of the Republic.
The SFD plans to invest approximately 250 million USD annually for implementing 1500 – 2000 projects nationwide. Thousands of consultants, contractors, suppliers, and intermediary agencies participate in implementation.
Since the position of the Managing Director is vacant , its Board of Directors seeks to attract qualified and highly efficient persons to compete for occupying this position as follows:
Post Title: Managing Director
Organization: Social Fund for Development (SFD)
Location: Headquarters of the SFD, Capital City
The SFD Managing Director leads all executive operations of the SFD including planning, financial management, human resource management, and programs implementation. This includes participation in the formulation of the Annual Plans, policies and the preparation of the SFD periodical Reports. The MD, in collaboration with senior staff members, develops effective mechanisms for communication with SFD's Branch Offices, partners and beneficiaries and ensures continuous assessment of performance.
Based on the SFD establishment Law and Manual of Operations, the SFD Managing Director has full authority and responsibility to manage SFD's staff in addition to all the administrative, operational, administrative and financial activities, within SFD.
Main Tasks and Responsibilities:
Supervising all SFD's operations to ensure the following is full maintained and accomplished :
Annual Work Plans are developed for SFD with indicators considering Geographical and sectoral fund allocation.
Branch Offices are established and are fully operational.
Projects are screened, appraised and selected according to SFD eligibility criteria.
Projects Agreements are signed with the relevant partners respecting SFD objectives.
Monitor the implementation of projects in accordance with the operations manual
An adequate internal auditing system is in place.
Respect of contractual principles and sound procedures.
An external independent Auditor with standards acceptable to the BOD and SFD's donors is in place to audit all SFD activities.
Signing contracts of SFD personnel, assess their performance, and decide promotions or termination of contracts.
Managing all aspects related to co-ordination with SFD partners including:
Negotiations of new agreements, preparation and submission of progress reports according to donors' requirements.
Coordination of SFD activities with relevant ministries.
Liaison with other governmental agencies interested to co-finance certain activities.
Singing all Cheques and transfers issued by SFD, MD also represents SFD legally for aspects of SFD's operations on national and international levels.
The MD can delegate any of the above responsibilities within certain limits for each task— while still having overall accountability for these tasks.
Qualifications and requirements:
The applicant should possess the following credentials:
Education and experience:
University degree - Master's degree or PhD is an advantage.
At least 7 years experience in the management of projects with multi-programs of interventions and multi-resources of funding (local and international) that apply the best practices, and have an internationally recognized level of performance;
Proven successful record in managing developmental community-based activities for poverty alleviation;
Sufficient knowledge/awareness on development challenges and general relevant national poverty alleviation strategies.
Familiarity with:
Result-based M&E.
Community participation.
Principles of procurement methods and procedures.
Managerial Competencies:
Development-oriented thinking;
Fact-based decision making;
High level of adaptability;
Ability to work under pressure;
Strategic thinking and ability to link SFD's roles and programs with government's overall poverty reduction strategies to achieve the greatest value and sustainable impact;
High capabilities of communication for building and maintaining partnership and collaborative relationships with ministries, stakeholders, beneficiaries and donor;
Ability to inspire trust and initiative spirit within SFD's staff for commitment to Results and Objectives of SFD ;
Maintaining high standards of personal integrity;
Planning and management of human resources in order to maintain high levels of performance;
Sufficient computer skills
Languages
Fluent in Arabic and English languages (Reading, Speaking and Writing)
Other Requirements:
Holds Yemeni nationality;
Fully devoted for SFD's business;
Available on a full-time basis as per SFD work system;
Able and willing to travel inside and outside the country;
Not convicted of a crime unless already granted a restitution of integrity.
Period of assignment
Renewable annual work contract
Reporting:
The Managing Director shall report directly to the Board of Directors.
ــــــــــــــــــــــــــــــــــــــــــــــــــــــــــــــــــــــــــــــــــــ
For potential applicants fulfilling the abovementioned conditions and having the desire to fill the job, please send the job application, attaching a copy of the CV on CD in both Arabic and English languages and relevant documents. Applications should be sent, in a sealed envelope to the following address:
Vice Chairman of SFD's Board of Directors and Minister of Social Affairs & Labor office, Social Welfare Fund
Address: Social Welfare Fund – Nougm - behind Sector of Curricula & Educational ,Sana'a – Yemen.
Phone / Fax: 01-544013
For those interested in more inquiry call: 01-544013, 736206666 ، 736331110 during office hours or send an inquiry via e-mail at the following address: suaadalsalahi@hotmail.com ، ahmed.team@gmail.com
For more information about the Social Fund for Development, please visit the following website:
Application have to be sent starting on Tuesday,12 of February 2013 and not later than 12 of March 2013.