Newsroom
The Board of Directors praises SFD's effective developmental role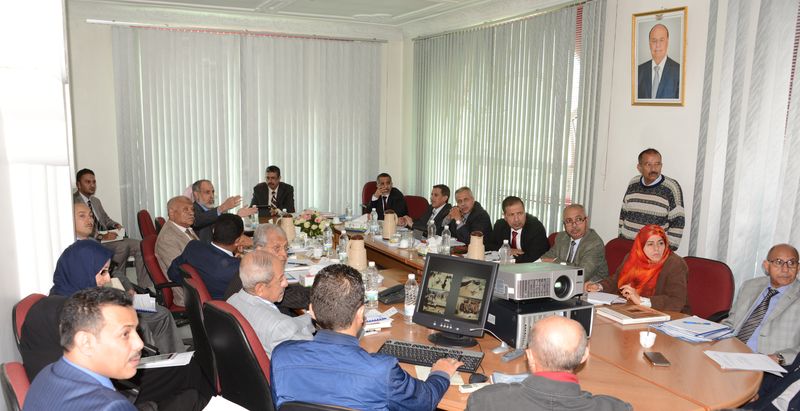 The SFD's Board of Directors (BoD) held a meeting on 2 December 2014, headed by H.E. Khalid Mahfood Bahah, the Prime Minister and Chairman of the Board
During the meeting, the BoD reviewed the objectives and outputs of the Fourth Phase of SFD operations (2011–15).
The BoD followed up with the achievements attained by SFD during this phase. These include increasing access of the poor to basic services, promoting economic opportunities and reducing vulnerability of the poor to shocks affecting their living conditions. The meeting touched on the financing gap in the implementation of projects during the remaining period of the fourth phase and proposals to mobilize the necessary resources, especially from Yemen's development partners (donor countries and organizations).
The BoD was briefed on SFD's 2015 draft budget and the projects intended to be implemented, which cover all the governorates are distributed over in a number of sectors. In addition, the Board discussed the proposal of SFD's future work trends (Phase V: 2016–20), which focus on making the best possible use of SFD's experience and capacity with the most appropriate positioning and responsiveness to the high-priority, most pressing and urgent needs at the national, regional and local levels.
The Board of Directors highly praised SFD's efforts and interventions as well as its active development role in achieving the projected objectives of improving the living conditions of poor communities through providing them with basic needs, facilitating their access to social services and raising income through temporary and permanent job opportunities. The Board also commended the continued success achieved by SFD since its inception.
I his turn, the Prime Minister expressed great appreciation for SFD's professional and efficient performance as one of the best success stories in the country, which should be built on.