Newsroom
248 rural female trainees participating in vocational training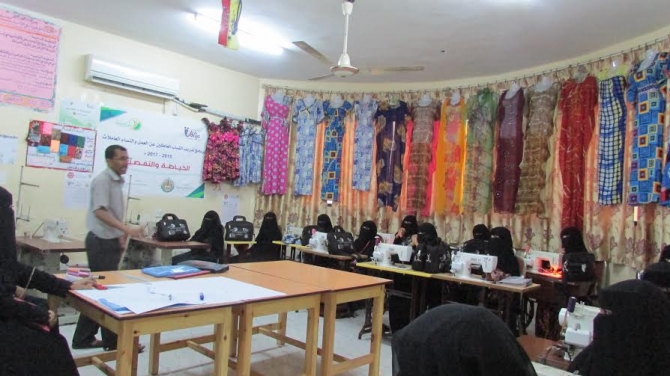 The Vocational Literacy Program (Volip) has launched a two-month training course targeting young unemployed women in sewing, tailoring, women beautification, hairdressing, and incense and perfume making in Al Hudaydah City.
The course has targeted 248 rural women from the districts of Zaidia - Alluhayah - Bajel – Al Maraw'ah - Zabid – Al Sokhnah. The participants attend a number of theoretical and practical lectures on advanced methods of the mentioned fields. The course aims to provide trainees with sustainable vocational skills to enable them to join the labor market, to reduce poverty and to improve their household income.
Volip aims to alleviate poverty by training the unemployed of low or medium educational levels, with mainstreaming women by 60% of participation. It enables everyone to open their own businesses to help them improve their standard of living. The SFD attention to women comes within its efforts to promote rural women empowerment and to make them an effective element in society.