Newsroom
The historical Shibam Hadramout being maintained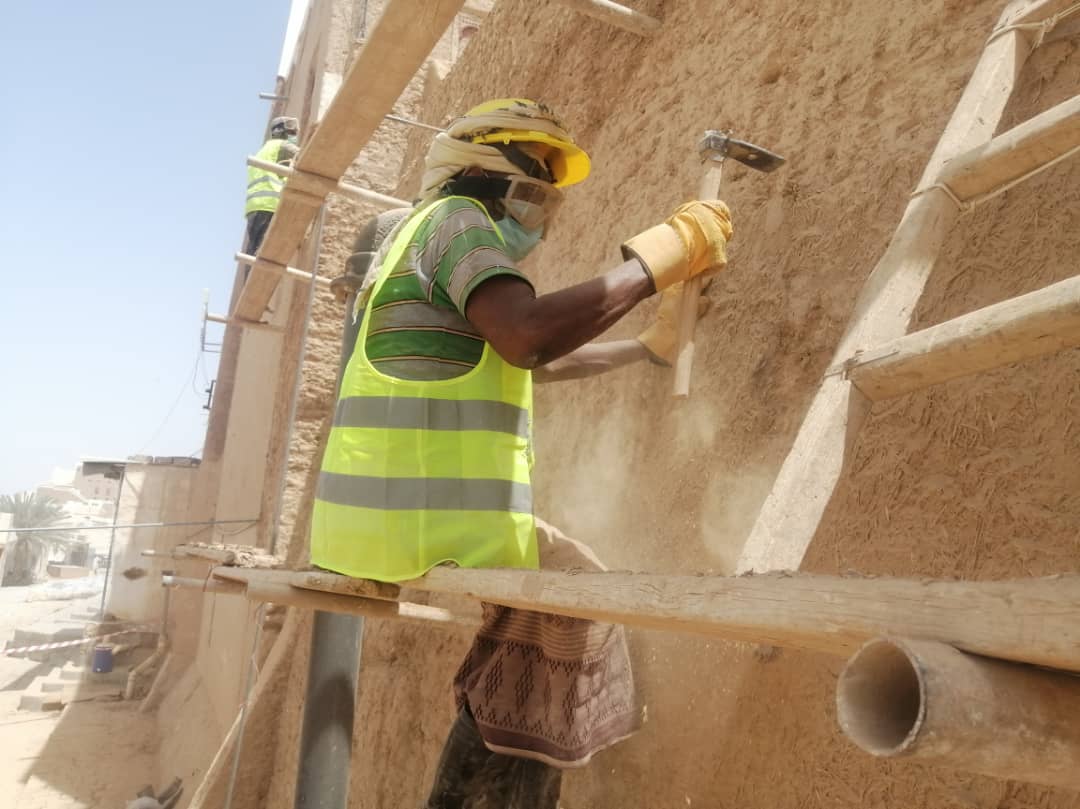 The SFD started to maintain phase one of the "Rehabilitation of the historical city of Shibam Hadramout" project. Shibam has been listed on the World Heritage List since 1985. This project has come in partnership with the United Nations Educational, Scientific and Cultural Organization (UNESCO) and the European Union. This intervention includes the rehabilitation of 40 houses and the restoration of parts of the ancient city's wall, in addition to urgent necessary infrastructure interventions.
The project is to preserve the city of Shibam as one of the World Heritage cities. Shibam is a charming ancient town known as the Manhattan of the desert north of Hadramout, the largest Yemeni governorate. The walled city in the Hadhramaut Valley, which dates back to the 16th century, is one of the oldest and best examples of careful civil organization based on the principle of vertical construction. The world media used to describe it as the "Manhattan of the Desert", due to its vertical buildings and its buildings reach 470, all of which were built of clay materials, with heights ranging from 5-8 floors.
Despite its steadfastness for 600 years in the face of changes and natural conditions, it suffered a lot of neglect. Warnings have been issued repeatedly that the wall surrounding the city is eroding from all sides, and that it may collapse at any moment, and reports warned of the neglect experienced by the city, calling for speedy intervention to save it as one of the ancient historical cities.