Newsroom
Secretary of the Local Authority of the Capital City tours SFD projects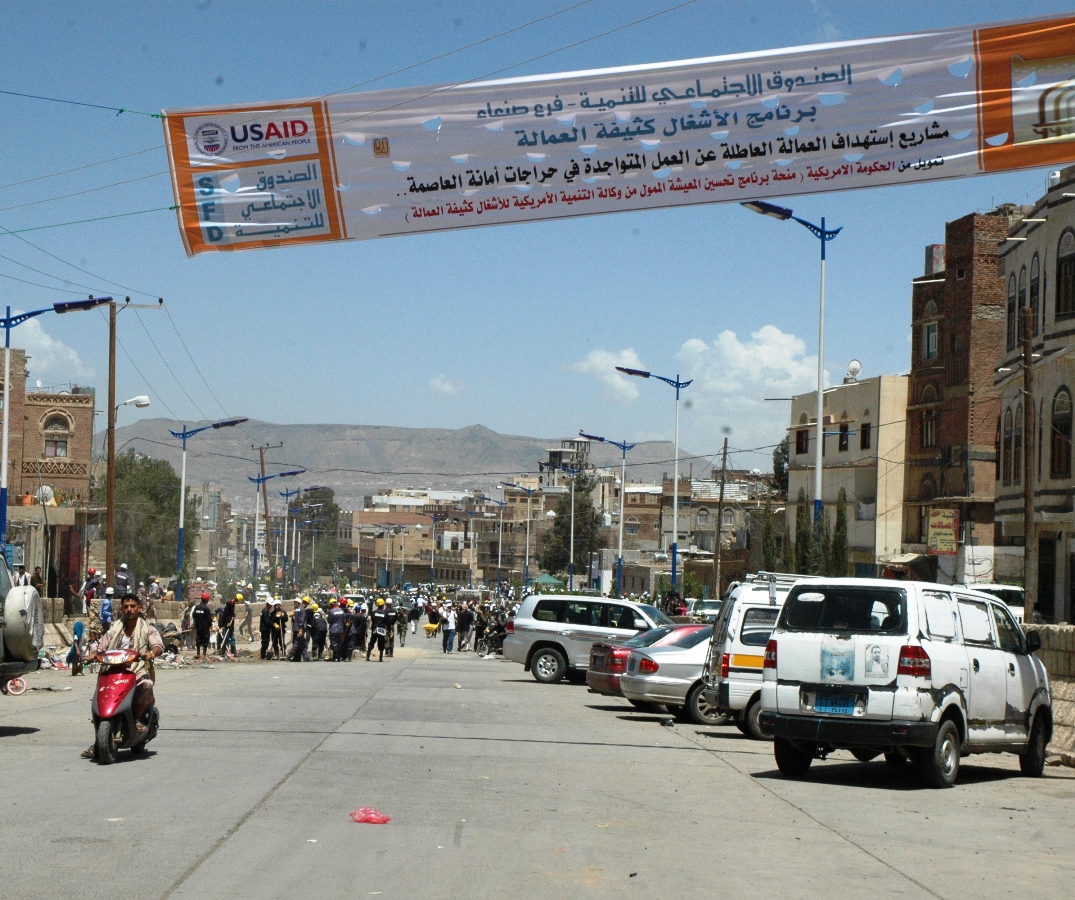 22 / April / 2012 Sana'a (Saba)
The Secretary of the Local Authority of the Capital City, Mr. Amin Juman, along with and the Manager of SFD Sana'a Branch Office Manager , Mr. Mohamed Gmadan, and SFD Head of Labor-intensive Works Projects Program, Mr. Abduljalil Al-Shamiri, toured a number of underway projects at a cost of USD2.9 Millions.

The visitors were briefed on the progress of the performance of the 16 intensive works projects that target providing with temporary jobs for 9817 workers.

The labor-intensive activities include removing trash and construction waste, planting street isles, and repairing pedestrian walking areas. Jamaan valued efforts of donors to make these projects a success and its positive impact on the city's refurbishment.